Feeling Kinky? Kink305 now live!
90 more videos for you VNA members to enjoy! Brand new site www.kink305.com just went live! Featuring all the sexy dirty models in the 305 area code! Oh yeah! Some like it hot! Real hot and kinky! Your user/pass will work directly on this site, or just go to it through the bonus sites page inside this site's member's area! Enjoy!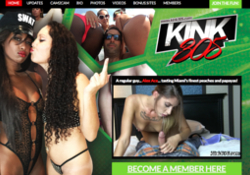 New Gallery Added: Dream Team with Tasha Reign
Sexy Tasha Reign and myself are ready to taste each others sweet pussies so why don't you sit back and enjoy the show with two of the hottest girls in the industry performing just for you!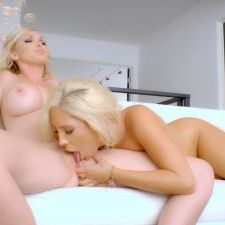 New Video Added: Dream Team Up with Tasha!
It's finally here! Me and Tasha Reign are proud to bring you one of our hottest scenes just for you! Tasha and I start by giving you a sensual striptease to get things warmed up. Once we are ready I take her by the hand and lead her to the couch so I can play with her gorgeous body and get a taste of her sweet tasty pussy. She even has a surprise, she has a cute toy shoved up her tight ass. We take turns making each other cum again and again until we are both spent. You know you want to watch! Check out this exclusive girl on girl action with us right now!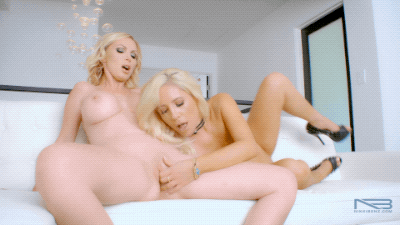 New Gallery Added: Dream Team Up with Tasha Reign!
Can you say dream team? Well that's just what you are getting when I team up with my gorgeous VNA partner in crime Tasha Reign! That's right it's going to be double trouble for you lucky members. Check out the scorching hot teaser gallery and stay tuned for the exclusive vide coming very shortly! Enjoy:)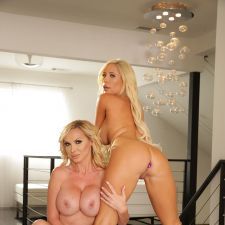 Cristi Ann Live is up and running for you!
I think we have lost track of how many bonus sites you now get as a VNA member! Maybe you can tell us? lol... Cristi Ann was born Miami, Florida on April 10,1992, a spicy mix of Cuban and Vietnamese; that's why she is so beautiful! She is the bubbly-blonde girl next door with a secret passion for kink! Standing 5' 2" tall with measurements 34D-27-37 (yes, she got that Latin booty!) She burst onto the porn scene in 2015, fresh-faced and down for pretty much anything!!! Check out her site - she has uploaded 48 videos already and more on the way!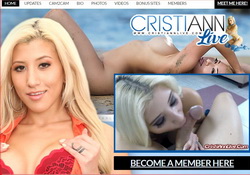 BlownByRone.com is now Live!
www.BlownByRone.com is now live for you! Check it out, all included in your VNA membership, bringing the total to 36 sites including the live cams and cam archives! Sexy little Samantha has already been in over 250 videos and is decorated with AVN and XBiz nominations! Click on her site to see why! Go through the front door with your VNA user/pass or click through from the bonus sites page in the member's area of this site! Let us know what you think of this new addition! 

Presenting RomeMajor.com
Wydesyde Productions in conjunction with VNA is proud to present www.RomeMajor.com our first interracial site, It's now up and running and you get it free with your VNA membership! Just click the thumb from the bonus sites area of any VNA site! Or go through the front door using your VNA user/pass. 95 steamy scenes and 20K photos are waiting for you!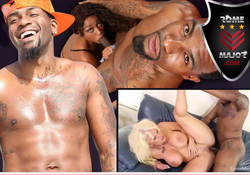 Nina Kayy now part of the VNA Network!
Effective immediately - curvy blonde bombshell from Serbia NinaKayy.com is part of your VNA package! Always expanding for you! Now over 30 websites! Just go to the "bonus sites" page inside any VNA site and click the site you want to explore. You don't ever have  to re-enter a user/pass ever again!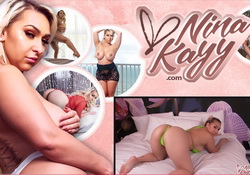 New Gallery Added: Bonus: Vacation Pics BTS
I wanted to share some of my vacation pics with you guys so I'm posting an exclusive update featuring all of my pics straight from my cell phone just for you guys. You know you always wanted to take a peek at inside my private phone gallery, so now here's your chance exclusive for members!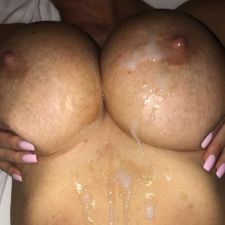 Fucked Feet
You now get www.fuckedfeet.com as part of your VNA membership! If you like pretty girls with oiled up feet giving footjobs then visit this site right away! Another 60 amazing videos for you to enjoy! The site accessible via the bonus sites section in the members area, or just login to it via the front door using your VNA user/pass! A brand new forum for this site on the members board too! Let us know what you think!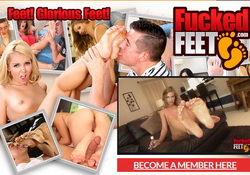 Another Bonus Site ALL ANAL
NEW MEMBERSHIP BENEFIT -  Our 33rd site is a doozy! Made 100 percent  by an amateur dude who loves to fuck some of the hottest girls in porn AND some of the newest girls in porn who haven't even tried anal before. It's got fresh exclusive anal footage that you are gonna LOVE.   How do you get this site?  Just log in with your membership here. Your username and password will work on this new site too! Or just jump in from the bonus sites page! This site is a specialty site all about one thing only! It's well shot, well lit and well edited! Enjoy! Would love to hear your comments about it on the member's forum!  76 Brand new videos for you! If you like anal... we got you covered. Prepare to be piledrived! Now 33 sites and live shows 365 days a year! The best community in porn is only getting better...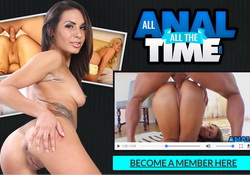 New Video Added: Follow Me to the Bedroom!
I see you have been on your best behavior and you guys deserve a little treat. How about you follow me to the bedroom so I can give you a very special private show? I'll tease you and do a slow sensual dance to get you in the mood. I know that its getting me turned on knowing you are watching me. What would you like to do once it's just us in the bedroom? Check out the hot solo teaser exclusive for members now!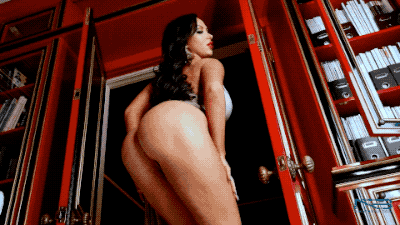 New Video Added: Nikki's Glamour Striptease
Justy sit back and enjoy the show as I share with you my latest lingerie strip tease video for your eyes only just in time for Valentines Day! This gorgeous solo video will definitely get you in the mood. If you want the  hottest scenes in XXX you have definitely come to the right place, NikkiBenz.com and the VNA is the only place to be, check it out for yourself!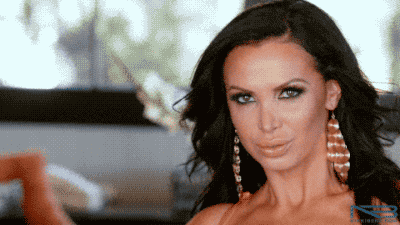 New Gallery Added: Nikki Benz at Sapphires!
The world famous Sapphire Club in Las Vegas invited one of the most famous names in adult entertainment. Nikki Benz made an appearance and made it one unforgettable night! Check out some of the behind the scenes pics exclusive for members now!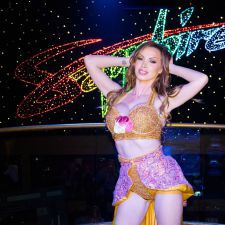 New Video Added: Sneak Preview: Heating Up the Kitchen
Nikki Benz always brings you some of the hottest scenes in the business and she is giving you a sneak preview of one of her newest releases. It looks like things are gong to heat up in the kitchen thanks to Nikki. Enjoy! 

New Gallery Added: Nikki Heats Things Up! pt 2
The second part of beautiful Nikki Benz as she strips down and teases by the pool. It doesn't get much hotter than this. Check it out exclusive for members now!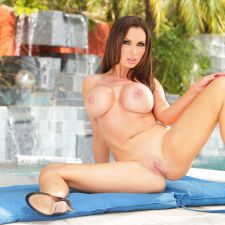 New Gallery Added: Nikki Heats Things Up! pt1
Nikki Benz is poolside with and looking so fine.  She is bringing you a jaw dropping solo set with this gorgeous gallery of pics. Its so hot we had to break it up into 2 parts. Sit back and enjoy beautiful Nikki Benz as she strips just for you!

You now get LaurenPhillips.com
Have you heard the news? You now get www.LaurenPhillips.com free with your membership here!  That makes 28 websites plus VNA Live and all the VNA Live Archives! Over 800,000  photos / 8,000 videos / 10,000 camshow archives! With more sites on the way! Merry Christmas from the VNA to you!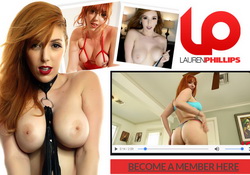 KimberLeeLive.com is live
Our newest VNA site www.kimberleelive.com has launched and you get it free as a VNA member! Kimber is the baby of the VNA! She is 21, daring, adventurous and kinky! Check out her content and her weekly live shows on wednesday all included as part of your VNA package!
New Gallery Added: Nikki Loves Isiah Gallery
Nikki Loves Isiah was by far one of the most popular scenes in the VNA as Nikki Benz heated things up with some exclusive interracial action with her BBC stud Isiah Maxwell. By popular demand we have the vid screen caps to give you a taste of all the hardcore action. Nikki starts by teasing and stripping and once she is ready she goes to Isiah to suck his big black cock, getting it nice and hard so he could pound her tight, wet pussy. Check out this gallery and don't miss out the video exclusive for members, enjoy!